Windows
Are you looking to replace your old or damaged windows? Perhaps you want to make your home more energy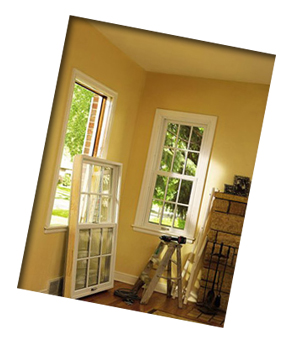 efficient. Turco Roofing is the professional contractor you want to call if your answer is yes.
They say that eyes are the windows into one's soul, so what does that mean about the windows in your home? You want to choose the right windows and the right contractor to install the eyes of your home. Windows protect your home and family from the outside elements and allow light in at the same time. Because of their fragile nature, windows are usually the first to receive damage during a storm. Turco Roofing repairs or replaces windows due to whatever type of incident compromised your window(s)
There are many things to consider when purchasing new windows. Are they energy efficient? Do they meet the ENERGY STAR® requirements? Click on this link to find out more information for the U.S. Department of Energy and what qualifies as an ENERGY STAR® window. Regardless if your windows need replacing due to storm damage, accident, or age you can feel confident and at ease with Turco Roofing. We guarantee our work and we work with your homeowner's insurance company. Call us today for a free inspection at 478-845-2419 or fill out our Request a Free Inspection form.