Tyically when you are replacing or repairing a roof, interior structures such as walls and ceilings also need repairing or replacing. Moisture caused from leaks and that go untreated can cause mold growth. Breathing in mold spores can lead to serious health issues. (click here if you would like to read more about mold growth reported by the CDC out of Altanta, GA). We understand the importance of having a healthy home both inside and out. Turco Roofing is a professional, fully licensed and insured contractor that can handle your project and deal with your homeowner's insurance company to get the job done and done right with little money out of your pocket.
When doing interior structure repairs, every detail along with skill and our attention to detail is priority to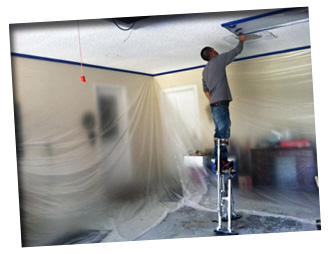 Turco Roofing. That is why you want a professional to handle the job; otherwise you could actually reduce the market value and compromise the structure of your home.
Again, Turco Roofing will work with your insurance company so that your out-of-pocket expenses are kept to a minimum. This is one of the benefits you will receive when hiring Turco Roofing.
Call us today for a free inspection at 478-845-2419 or fill out our Request a Free Inspection form.