Wall and Attic Insulation
Do you ever feel like you are attempting to cool the outdoors in the warm months and heat the outdoors in the cool months? If you answered yes, then you need to ask us for a free inspection and to do a Insulation Assessment.
It's true, you probably do not go up into your attic often, but it is important that you insulate it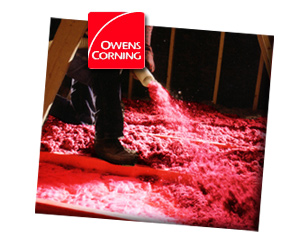 properly. Even if you do have insulation the question remains, is it the right amount? The proper amount of insulation can save you lots of money on your energy expenses throughout the years. Let Turco Roofing save you money by doing an insulation assessment on your home. Do you want your home energy efficient? The best way to accomplish that is by installing attic insulation. Regardless if it is winter or summer, a properly insulated attic will save you money on your utility bills and make you home more comfortable year round.
Attic Insulation Benefits: Sealing air leaks between attic stairs, rafters, access doors, and knee walls. This means, cool air will not leak outside in the summer and warm air will not escape during the winter resulting in higher levels of comfort and lower energy bills.
Wall Insulation: It may come to your surprise, but there are a number of homes that either do not have wall insulation or not enough. Some of the benefits of having wall insulation are:



Lowers your energy bills by making your home more energy efficient
Year-round comfort
Reduces outside noise
Call us today for a free inspection at 478-845-2419 or fill out our Request a Free Inspection form.