Welcome to Turco Roofing
Thank you for taking the time to visit our site. We specialize in making sure you and your family are covered, because quite honestly the roof is the most important part of a house and a house is one of the biggest investments most people make in their lifetime. The roof protects you from bad weather and other things you wish to keep out of your home. If you want to stay protected, you should have your roof inspected by a professional roofer and never take it for granted. We specialize in repairing, maintaining, and installing roofs.
We are a family owned business and involved in our community. Turco Roofing key personne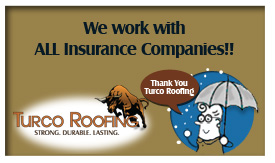 l with years of experience is the professional roofing contractor you can trust with your most valuable investment. We understand that the cost of a new roof or the repair of a roof is a primary concern of our customers and that's why you need to contact us. You may be wondering if your insurance company will cover the cost and the answer is YES if you have had hail or wind damage. Even if you have been denied for repairs to your roof, it sometimes takes multiple inspections before approval will be given.
Claims Specialist
Turco Roofing prides itself as being a "Claims Specialist" because we work with all insurance companies to ensure that your out-of-pocket expenses are kept to a minimum. You pay your insurance premiums, you are entitled to file a claim when damage is incurred.
We install, replace, and repair roof systems varying from architectural to asphalt shingles. Metal Roofing is a energy cost effective choice roof replacement and easy to maintain, in addition to possible insurance and tax discounts. Tab Shingles are a 3-tab strip of shingles with a 20-25 year warranty and come in many colors also. Architectural Shingles are our preferred roof replacement material, not only because of their 30-50 year warranty, but because they are a great shield against storms and have a 3-D effect.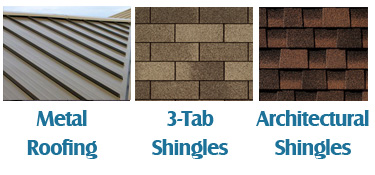 Your Roof
It is safe to say that your roof is the first line of defense for your home. While you may not see the damage immediately after a storm, it is important to have it inspected by someone with experience who knows what to look for with wind and hail damage.
Got Leaks?
We Fix Them
A leaking roof can cause serious interior damage to ceiling, walls and floors. Not only can it cause damage to your home, but it can effect you or your family's health because of the mold that can form. Leaks can be tricky to find, especially if you attempt to do it yourself. As a trusted professional roofing company we are trained and know how to find and repair the leaks. Call or send a request for an inspection today.
Free Inspection
Henny Penny said the sky was falling but she w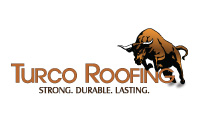 as wrong. However, if you haven't had your roof inspected lately, it really could be falling. Call us now for a FREE INSPECTION.
Whether you need a minor roof repair, a new installation, or perhaps only a routine inspection, we understand your primary concern is "what will it cost me?" We will take our time to explain your options after our free inspection and detailed NO obligation estimate.